LA Fitness (former cinema) Bristol Road South, Longbridge
LA Fitness (former cinema) Bristol Road South, Longbridge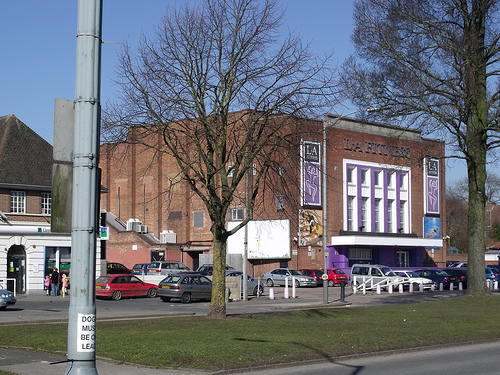 Image by ell brown
Going past this LA Fitness place on Bristol Road South in Longbridge, I thought that this must have been a former cinema, and I think it was.
It is a 1375 Bristol Road South, which was the address of the former Danilo Cinema.
Which was at 1375 – 1401 Bristol Road South.
The Danilo Cinema opened in 1938. It was taken over by Essoldo in 1954. It closed as a cinema in 1968. After that it was converted into a bingo hall, and since then a fitness centre.
Designed by Ernest S Roberts in art deco style.
Danilo Cinema, Longbridge – Cinema Treasures
More on the above link.
There is a Lloyds TSB bank next door to the cinema (didn't notice it when I got these, was just looking at the former cinema).