Zumba Dance Class
Zumba Dance Class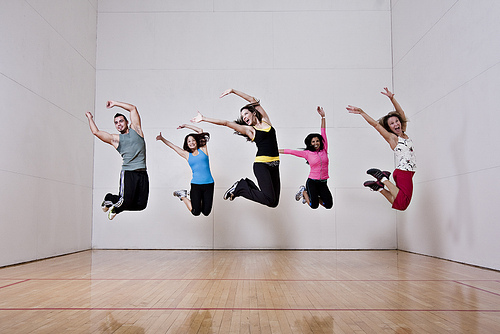 Image by Edson Hong
ZUMBA! These are actual club members, not actors. There was no hair or makeup, just a group of members who actually take the class since the marketing campaign these images will be used for is all about the members. Having said that, I had to do a lot more directing than usual but it helped everyone feel comfortable. We had to hang everyone from strings to get the shot right, jk.
Setup: AB800 at 1/2 power into softbox (left) for key, AB400 at full power pointed to ceiling (right) for simulated ambient and ABR800 ring flash at 1/2 power on camera for fill. 19mm focal length at f/10 to try and decrease capture of the harsh fluorescent lighting.
Comments welcome! Don't forget to hit the FAV if you like it.